By Leonardo Nicolas Rando
Diego Armando Maradona died yesterday at 60 years of age after suffering a cardiac arrest in his house of Tigre where he was recovering from a brain surgery due to a subdural hematoma. The greatest football player of all time is gone. Today, thousands of people are coming to say their last goodbye.
The greatest player of all time of the most popular sport on the planet has passed away. It is a hard blow for everyone who ever celebrated, got excited, cried and was happy, for at least a moment, while watching Diego Armando Maradona play.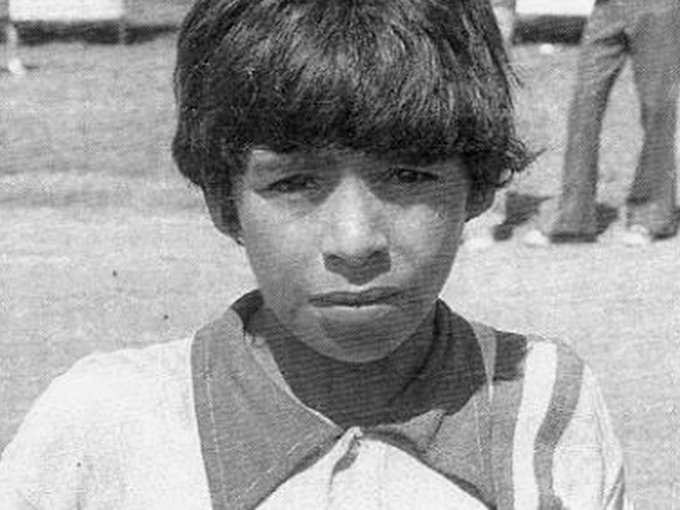 "He forged an immortal left foot in a field of dirt…"
Since his early matches in Argentina Juniors at 16 years old, his quality could be seen. He was a unique player. His own brother Hugo defined him better than anybody when he was asked in an interview if he planned on playing like his brother: "my brother is a Martian; it cannot be debated." His first steps in the national team were with the sub 20 team lead by Menotti and the memory of many Argentinians who got up early in the morning to watch that team, but specially him, become champion in Japan after defeating the Soviet Union 3 to 1 in the final.
After only five years, he made his debut in Boca Juniors, where he played for a short period of time, only a year. However, that was enough to become one of the club's top idols. His goal in the Classic 3 – 0 against River in the Bombonera, dragging Filliol across the ground will be one of the eternal images for Xeneize fans.
In 1982, he was sold to Barcelona where he spent the worst two years of his career. He dealt with injuries and criticism in the midst of a disastrous performance in the World Cup of Spain, from which he would be expelled in the match against Brazil. Through those hard times, he would begin his relationship with drugs, which severely damaged him.
On the 5 of July 1984, Diego was presented before 70,000 people in the San Paolo Stadium, which will be soon re-named after him, wearing a sweatshirt and sneakers. He was acclaimed by the people of Naples on the threshold of what would be an eternal love, maybe the strongest that will ever exist between a city and a football player. He played there 7 years, achieving all kinds of titles: Scudetto of Italy, Italy Cup, UEFA Cup.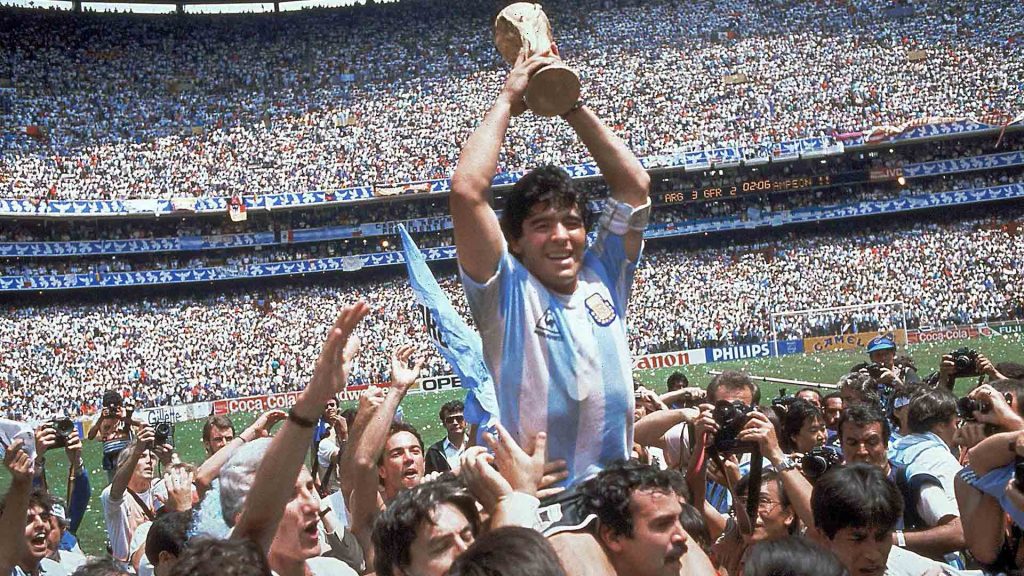 Eternal Glory
In the middle of his stay in Italy, he would achieve the greatest feat of his career as a football player in the World Cup of Mexico 1986, becoming champion with an important participation throughout the entire championship, but above all in the quarter finals match against England. In the span of 4 minutes, he scored the most controversial goal and greatest goal of all time. The famous "hand of God" in minute 51, and the most frenetic 10 seconds in the history of football from Enrique´s pass in the middle of the field to his clenched fist on the sideline, sentencing the 2 – 0 result in the minute 55 of the match. A Malvinas rematch? I vindicate an excerpt of a story by Alejandro Apo that perfectly describes the moment: "and he does the right thing by looking at the sky, because I am not sure if he knows it, but everyone is there. All those who cannot watch it on tv or celebrate. Because the stolen goal was ok, but it was not enough. Because their theft was too big. So it was necessary to humiliate them the good way and immortalize the feat for each occasion in which that goal comes back to be seen time and time again forever in every corner of the world" [1]. On June 29, after the 3 – 2 against Germany, Argentina would raise its second world cup by the hand of a brilliant Maradona.
During the World Cup of 1990, he played the best he could. With a swollen ankle, he had moments of good football, the most remembered would be the pass to Caniggia for the definition against Tafarell and the pass in quarter finals, incredibly leaving Brazil out. His enmity with the North of Italy was seen on his lips, though it was not heard. We knew what he said to the whistles and insults that flooded the Argentine anthem before the final.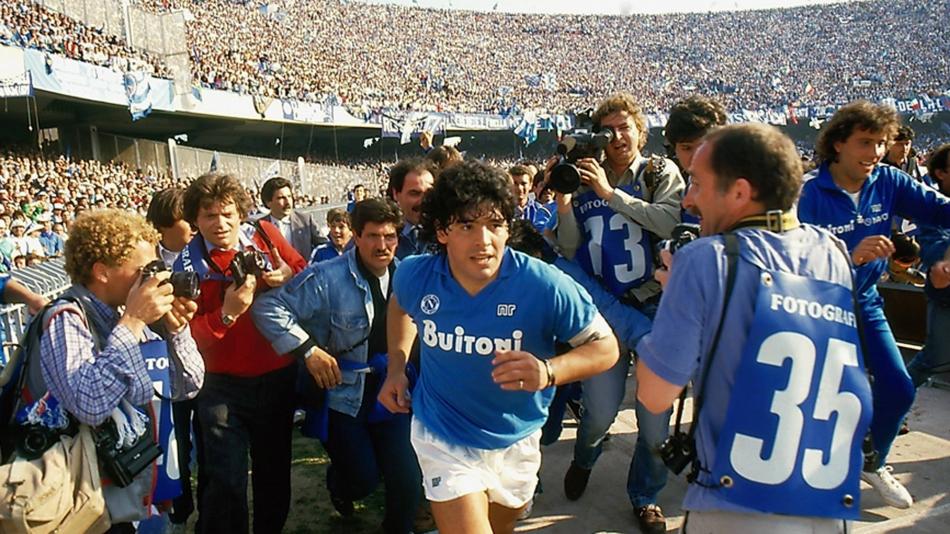 The Tumbling End of a Successful Career
In 1998, he would briefly pass through the Sevilla of Spain where he was coached by Carlos Salvador Bilardo, the coach with whom he won everything on the team. In 1993, he decided to come back to Argentine football wearing the Newells Old Boys jersey. He played only 5 matches and did not score any goal. He entered a recess until Argentina lost 5 – 0 as a local against Colombia and Basile. The manager of the national team during that time asked him to play in the playoffs against Australia to classify for the World Cup of the USA. Argentina succeeded in passing that instance with his participation and Diego decided to train to be in the best conditions for the World Cup. The rest is known history: a great performance against Greece with a goal celebrated before the camera, the victory against Nigeria and the last picture of Diego Maradona with the sky blue and white striped jersey. Sue Ellen Carpenter is the nurse that entered the field of the Foxboro in Boston to fetch him to carry out the anti-doping test and was remembered for that picture. After that, he tested positive for ephedrine and pronounced that "they clipped my wings" that hurt millions of Argentinians. Finally, in 1996 and after complying with the sanction, he played some matches in Boca and retired for good from football on the 25 of October 1997, after a 2 – 0 victory against River at the Monumental Stadium, days before his 37 birthday.
A Sad End
His most critical moment occurred in 2000, two years after retiring, when a cocaine overdose derived in a cardiac crisis in January of that same year while he was on vacation in Uruguay. Doctors later detected a severe cardiovascular disease and he left for Cuba to be admitted at a clinic where he would spend months in a long rehabilitation process. On November 10 2001, he played a farewell match before 65,000 people at Boca's Stadium with football personalities. That day immortalized the famous phrase "I made a mistake and I paid for it, but the ball can't stained" putting his love for football above anything else.
In 2004, he had a relapse in his addiction and suffered a severe cardiorespiratory crisis. First he spent a week and a half at a hospital in Buenos Aires and then went back to Cuba for a new extended hospitalization. In 2005, he underwent a successful gastric "bypass" in Colombia, a surgery that allowed him to reduce the size of his stomach. Maradona's most recent problems had to do with the severe arthrosis he suffered in both his knees, which did not allow him to walk properly in the last few years.
His Life and Contradictions
In the midst of his problems, he distanced himself from his daughters Dalma and Giannina, broke up with his wife Claudia Villafañe and surrounded himself with people that loved him more for the Maradona product than for the person or the football player. Thus, after his time as coach of the Argentine national team in 2010, he went to the Arab Emirates to coach and to Mexico to explore businesses with that entourage. On the 5 of September 2019, he decided to lead Gimnasia de la Plata in Argentina. A year later, during a match against Patronato, in the post-pandemic return of Argentine football, on his birthday, we saw a deteriorated image of Diego.
During the first days of November, he underwent surgery after being diagnosed with a chronic subdural hematoma on the left side of his head and ultimately passed away this Wednesday, 25 of November, due to a cardiac arrest.
During his life outside the field, he had conducts that were questionable at times, towards his sons and daughters, male chauvinistic behaviour towards his partners and former partners, even abuse of power with young women, just like a great part of society reproduces the practices that reached him in this system that teaches millions the worst of patriarchy. Aside from that, he had several just confrontations with FIFA's power structure and the country's political powers, for example, under Macrism. They were not always coherent. In other times, he also had friendly relations with some of the worst politicians in office. Among them were Menem and other hierarchs of the old Justicialist Party, showing political incoherencies, as a sub-product of someone who reaches the top and does not always know how to stay on the right side. However, he is not admired for his personal and political decisions. There are questionable things there. He is admired inside the field. He stood in solidary with other issues, he was part of the struggle against the ALCA in 2005, he supported social struggles, pensioners, human rights organizations and even Palestine and Cuba. All of these actions, the good and the bad, are also part of his great and contradictory life and deserve a respectful and profound analysis that surpasses this text. What is certain is that, in relation to his passing, we have no need to endorse him or turn him into a perfect person. He was a human being with many contradictions and problems on his back. Denying this is denying reality.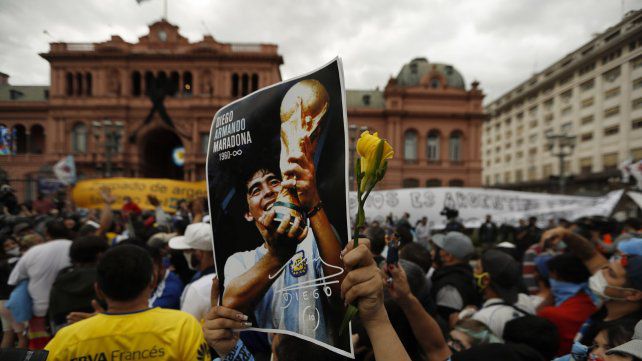 Thousands and thousands in Argentina and around the world cry for Maradona, and many have been heading to Plaza de Mayo to say their last goodbye. They will remember his sporting feats and the great joy he made us feel in that field. Others will reflect on some of the deeper issues of his entire life. But we will surely not forget that while doing his thing, the wonderful football we love, he was the best of all time, the one who gave us immense joy. Goodbye Diego.
Courtesy International Socialist League